Houston Rap Artist's Link-up for Latest Single "HOLLY ANNA LISA "
Read Time:4 Minute, 6 Second
Price Royalty Publishing Presents: 
TYME Featuring LIL' FLIP And KILLA KYLEON in "HOLLY ANNA LISA"
Houston Rap Artists, "Tyme, Lil Flip, and Killa Kyleon" link-up and collaborate on their latest single "HOLLY ANNA LISA " released under Price Royalty Music -which just recently dropped on all streaming platforms for "New Music Friday" at the tail of Feb 26th, definitely was a nice surprise considering the fact that I've been patiently waiting on this Drake Studio Album since late Dec…kinda glad we didn't have to compete with him and a whole damn album tho, we put so much work into this "Holly Anna Lisa" single….and it's not perfect but it's damn near close!
Or as another media outlet described it, "another disruptive dirty south collaboration that features three amazing rap acts from H-Town, as Tyme , Lil Flip, and Killa Kyleon come together to release a new joint titled "HOLLY ANNA LISA." The new single was released on February 26, 2021, with the rising artists delivering an amazing piece that will storm the industry into a lyrical-frenzy, letting true rap & trap fans know, what Tyme it is for real-for real."
The rap culture looks set for a revolution with the new trap music alert delivered by the trio above.
Tyme, Lil Flip, and Killa Kyleon sending shock waves across the music industry. Rap music has evolved over the years and Houston rap has undoubtedly played a significant role in the development of the genre. The team at Price Royalty Publishing is looking to raise the bar a notch higher and the new single from three of the label's talented acts is a further reiteration of this claim.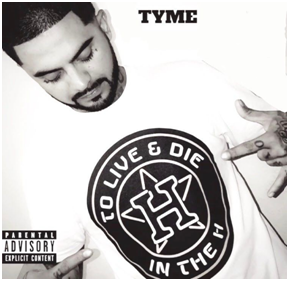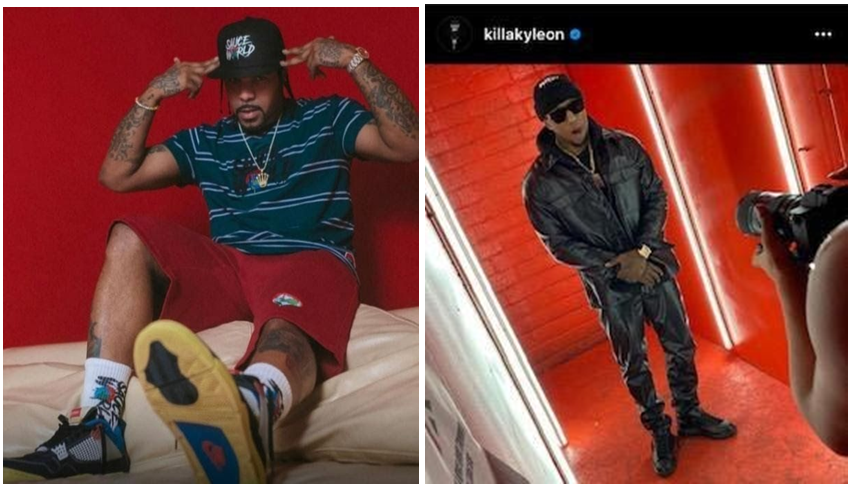 "Holly Anna Lisa" delivers about 150 seconds of one of the best rap sessions in recent times, with the artists treating listeners to an amazing blend of fantastic wordplay on an infectious beat produced by S66, also known as Sander Dellariva.
The song is professionally Mixed & Mastered by Engineer/Producer Esa Mikkola from Finland, along  with Multi-Platinum Producer, Cortez Farris on Vocal Arranging/Production. Other crew members that created the revolutionary track are "JP" aka Jason Price as Final Sound Engineer, handling overall Quality Control. Last, but not least – the original composition / Beat was created by Producer "S66" aka, Sander Dellariva and "J2Pricey" aka Jeseka Price, is Executive Producer, Manager & Publisher at Price Royalty Publishing hailing out of Houston, TX. One of few 'Black-Women to Own & Control a Music Publishing Co.
"Holly Anna Lisa" was officially released on all major digital platforms on February 26th, 2021. The radio-edited clean version and the explicit release dropped virtually the same day- and honestly it's so good you cant even really tell the difference in the OG version after you here it twice…plus the Radio Edit also jumps to Flips part vs having that gap of space in between Tyme's verse and his. You know the part where Flip makes a big scene with his lighter flicker, puff puff – exhale, coughs 2 times and then he shakes his Exotic Pop Styrofoam cup up like 3–4 times (I just couldn't leave that part out, it was a must with the crushed ice and his ASMR noises, but it was great and cleaver actually.
However, the primary goal was to ensure that everyone feels the great vibes & notices the witty punch lines that these Town Artist didn't hold back on. Specifically, coming from Tyme as the rising/emerging artist on this legendary roster.  Needless to say, H-boy did the damn thang and he always can hang with the big dawgs, never seen him flintch on coming thru with some fire ass lyrics, and that's Facts.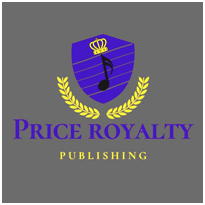 So, go Check it Out and Stream or Watch the YouTube video, I have embedded it above this post now and I will put the Clean version on the main page now. Oh yes, 2 more Articles are on their way, and I take no responsibility just partial, as you see I have listed the writer and the blog / magazine source – link below; In addition to the Song Credits in ref to Production / Publishing / Distribution all the way down to the nice Cover Art.
For more information about "Holly Anna Lisa" and other works from Price Royalty Publishing, please visit:
Tyme aka Tre Garcia's IG handle: @official_tyme 
Spotify Artist Link: https://open.spotify.com/artist/5MawyKiMGk8vVLVVWLfUVk?si=VuVRaQ8WSVWmJbzzmTah1Q
Apple Artist Link:  https://music.apple.com/us/artist/tyme/1462655716
---
Executive Producer: Jeseka Price @J2Pricey
Beat Producer: Sander Dellariva @S66
Mixing & Mastering Engineer/Producer: Esa Mikkola @EsaMikkola
Multi-Platinum Producer & Vocal Engineer: Cortez Farris @RobotCityStudios
Sound Engineer & Quality Control: JP aka Jason Price
Publisher/Label  handle for IG & FB: @PriceRoyaltyPublishing
---